Abel Tasman 4 Day All the Way Freedom Walk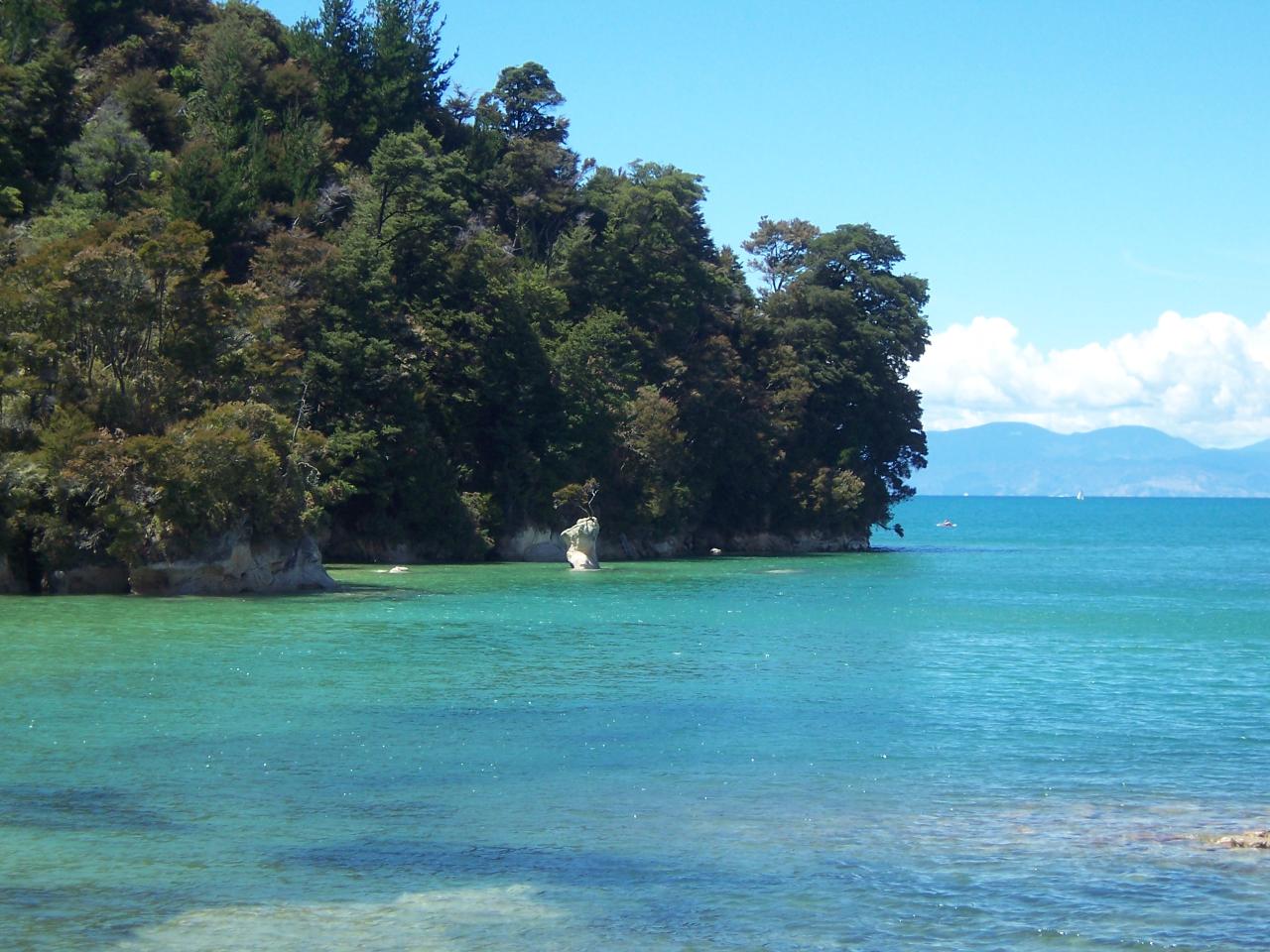 Durata: 4 Zile (aprox.)
Cod produs: AT4DATWFreedom
Day 1 – Marahau to Anchorage

Approx. 4 hours – 12.4km

You will be picked up in Nelson or Motueka by Abel Tasman Coachlines and transfered to Marahau and the Aquataxi base. Today's walk passes through regenerating forest, along beautiful golden sand beaches and the Astrolabe Roadstead – with fantastic views of the Adele and Fishermans Islands.

Usually we linger at one or more of the beaches – Apple Tree Beach being a favourite, before gaining some altitude (approx. 100m) with resultant magical views over all of Tasman Bay, before dropping into the perfect beach of Anchorage and our accommodation for the night.

You are picked up off the beach and shuttled out to the boat. After settling in perhaps a swim and a little later on a BBQ is served on the top deck.

Accommodation – Aquapackers, Private Room with Shared Bathroom

​NB. If you would prefer hotel style accommodation for this night, we can arrange this at Marahau on demand.

Day 2 – Anchorage to Awaroa Inlet

Approx. 8 hours 23.5km (or 19.8km with available tidal shortcut)

Today is a big day in the heart of the park. Cross Torrent Bay Inlet to the settlement there before heading inland and a descent into Medlands Bay and Bark Bay. From Bark Bay we ascend again to the day's highest point (approximately 135m) before descending into the historic, long-abandoned Tonga granite quarry. It's a great spot for a break, with Tonga Island directly in front of the quarry, and it's a great place for a swim. The long Onatahuti beach is the next feature and we meander along it soaking up the beauty – and a tidal estuary crossing meets us at the end of the beach.Complete the day with a gentle ascent through manuka and tree fern forest on approach to Awaroa Lodge,your accommodation for the night.

Accommodation – Awaroa Lodge

Day 3 - Awaroa Inlet – Wainui Carpark van shuttle to Ratanui Lodge

Approx. 7 hours 18.5km

Shortly after leaving Awaroa Lodge, we reach a wide tidal crossing leading into a wonderful podocarp forest. Burst out on the golden sand of Waiharakeke Bay and Goat Bay for some stunning views, before the final ascent over to the popular camping spot of Totaranui. From Totaranui you will be on the less well-travelled part of the track and come across the beautiful beaches of Anapai and Mutton Cove. If you wish to do an hour extra walk the Separation Point loop track. Before long you will be at Whariwharangi Bay, where Abel Tasman the explorer unsuccessfully tried his only landing in New Zealand (he was repelled by the local Maori). We finish the track over a final hill to the Wainui carpark, where you will be picked up by our vehicle for the short shuttle to Pohara Beach and Ratanui Lodge.

Accommodation – Ratanui Lodge – Pohara Beach

Day 4 - Ratanui Lodge – Back to Nelson by road

A restful morning and a leisurely breakfast, perhaps followed by a casual stroll along Pohara Beach, a completely different beach to those in the Abel Tasman track. Our transport leaves Ratanui at 11.35am and has you back in Nelson at 2.35pm.
An alternative return route back to Nelson on day 4 is to take a short shuttle ride back to Totaranui and catch the Aquataxi back to Marahau, seeing the track from the water (experiencing fur seals and lots of marine &
birdlife on the way back through the park). Once at Marahau you would catch the coach line back to Nelson at 12:30pm – arriving back in Nelson at 2:40pm. This option is an additional $50 per person to cover the cost of the water taxi fare ($1149 + $50 = $1199 per person).