Queen Charlotte Track - 4 Day Classic Guided Walk and Kayak - Furneaux Lodge, Punga Cove & Lochmara Lodge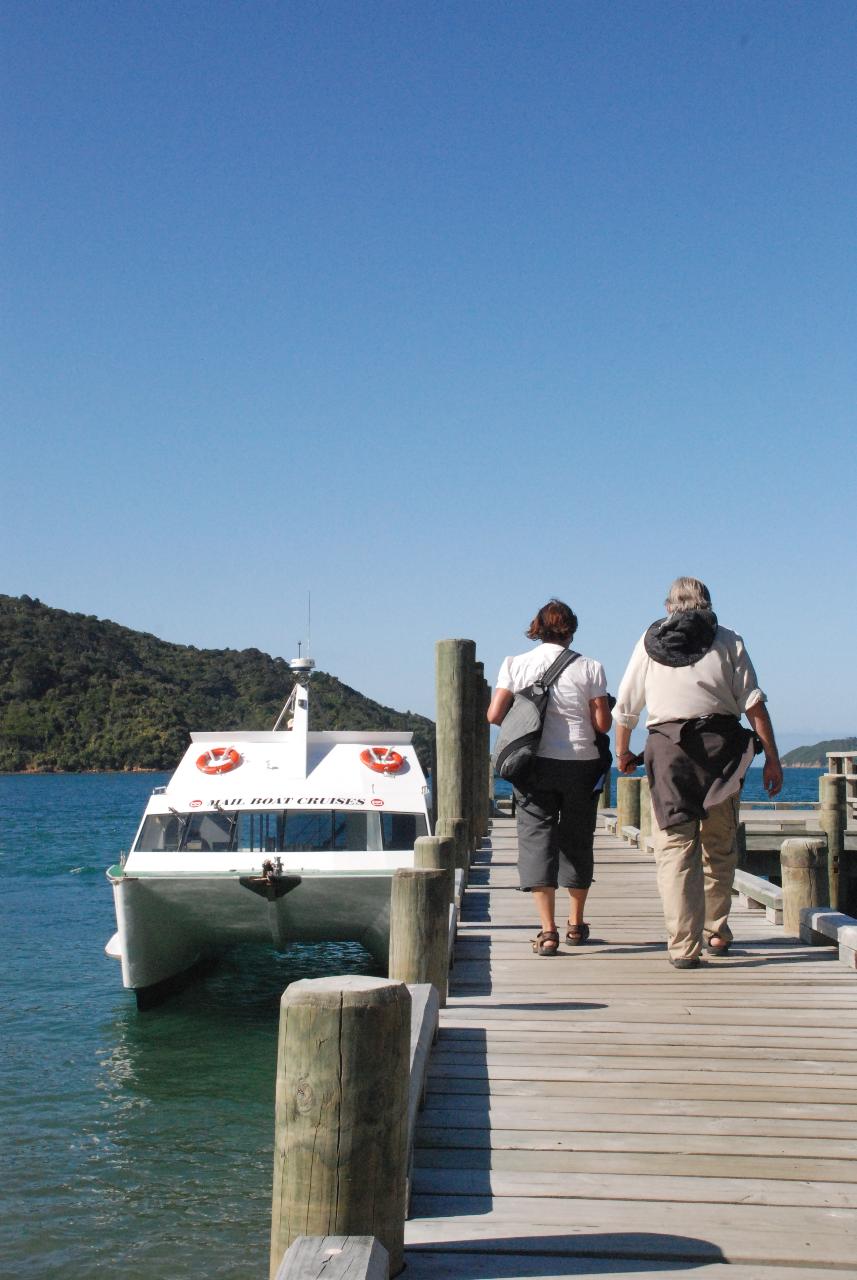 Duration: 4 Days (approx.)
Product code: QCT4DCGW+K-FPL
NB. A pre-tour briefing is conducted the day prior to departure. Details will be forwarded with your booking confirmation.

Day 1 - Ship Cove to Endeavour Inlet
(approx. 5 hours/14km)
We will collect you from your accommodation in Picton to join the boat trip to Motuara Island for a bird sanctuary tour en route to Ship Cove. Learn about the fascinating marine life of this area and, if we are lucky, see dolphins as well! Enjoy a short warm up walk on Motuara Island Bird Sanctuary to the lookout – this affords spectacular 360deg views of the Marlborough Sounds – and see many of New Zealand's endangered bird species. Arrive late morning at Ship Cove to begin our walk. This scenic & historic reserve was a favourite anchorage for Captain Cook during his explorations in the 1770s. Experience virgin beech forest at its best plus stunning views throughout today's walk. NB. Our visit to Motuara Island is weather dependent – this is due to the fact there are no toilets or shelter on the island.

Accommodation - Furneaux Lodge
Built early this century, Furneaux Lodge comprises the original homestead, restaurant, bar, fully self-contained chalets and upmarket studio units in a delightfully picturesque setting. Furneaux Lodge has an excellent restaurant for dinner and/or breakfasts.

Day 2 - Endeavour Inlet to Punga Cove
(approx. 4 hours/12km)
Today's mainly coastal walk takes us around the inlet through regenerating native bush to the call of bellbirds, fantails and other NZ native birds. Pause at the head of the bay to learn more about antimony & the mining industry that thrived there in the 1880s.

Accommodation - Punga Cove
Nestled amidst the native bush, Punga Cove's well-appointed individual chalets are a welcome respite. The gourmet restaurant with its impressive view caps off a perfect day and is also open for breakfasts overlooking the bay.

Day 3 - Punga Cove to Torea Bay & Kayak to Lochmara Bay
(approx. 4 hours)
The Beachcomber Cruises boat will pick you up from Punga Cove this morning & take you on a cruise around Queen Charlotte Sound to meet your sea kayaking guide at Torea Bay. Your guide will take you through an extensive safety briefing and instruction prior to departing. Once paddling on the sheltered waters, your guide will explain the history of the sunken valleys of the Marlborough Sounds and point out the wildlife that we see. Lunch is a picnic of Marlborough fare on one of the uninhabited beaches along the way.

Accommodation - Lochmara Lodge
Once discovered, Lochmara Lodge is never forgotten. This Marlborough Sounds eco retreat is set on the shores of Queen Charlotte Sound and offers wonderful accommodation. The large property has its own extensive network of tracks with hammocks and other surprises round every corner.

Day 4 - Lochmara Bay to Anakiwa
(approx. 4 hours)
Farewell Lochmara Lodge and, once on the water, paddle in and out of the secluded bays and idyllic coves towards the Grove Arm of Queen Charlotte Sound. Here bush overhangs the water's edge - forest green against the azure blue of the Sound. After a sumptuous lunch, we paddle down to Anakiwa to meet up with the rest of the walking group. NB. Actual routes may vary depending on weather conditions - we choose the safest and most enjoyable paddling areas!