Queen Charlotte Track - 5 Day Classic Guided Walk - Furneaux Lodge, Punga Cove & Lochmara Lodge (2 nights)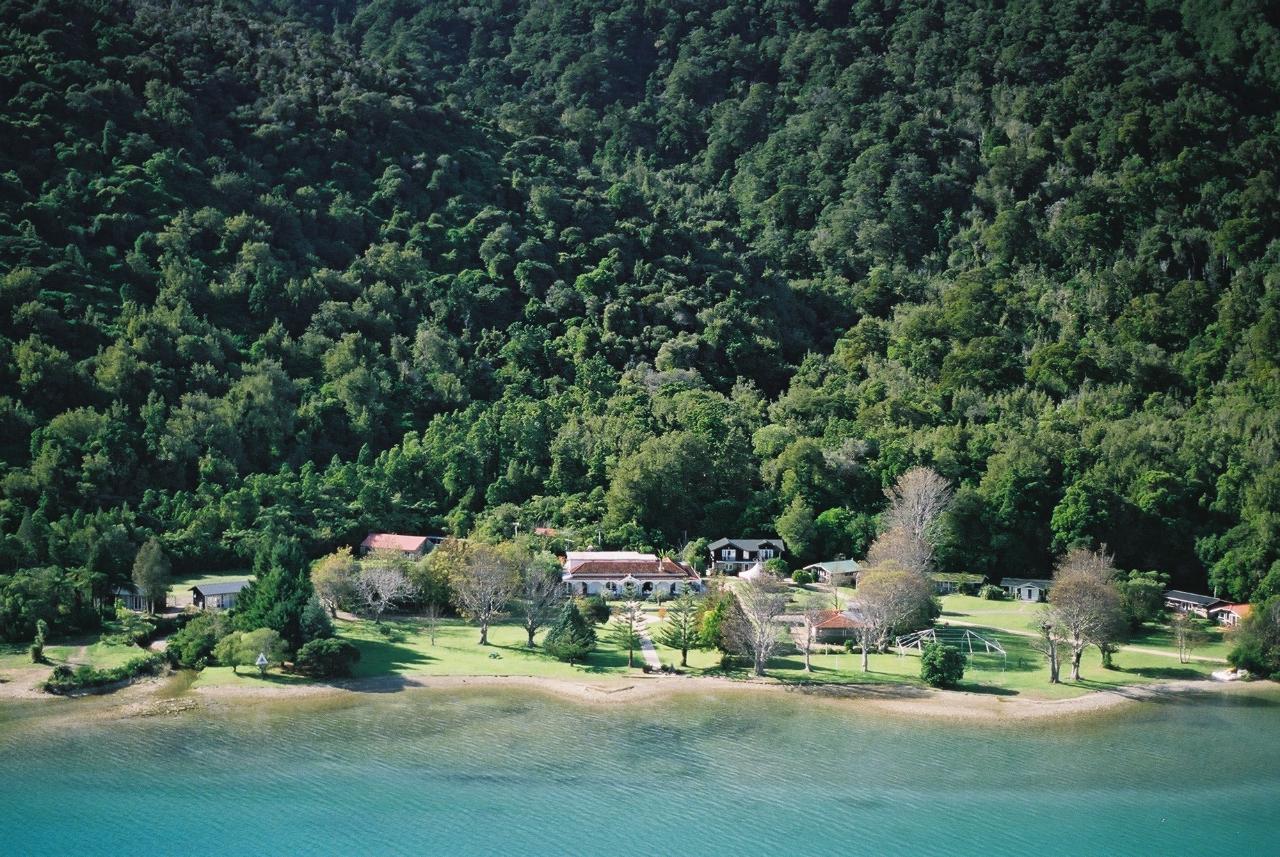 Duration: 5 Days (approx.)
Product code: QCT5DCG-FPL
NB. A pre-tour briefing is conducted the day prior to departure. Details will be forwarded with your booking confirmation.

Day 1 - Ship Cove to Endeavour Inlet
(approx. 5 hours/14km)
We will collect you from your accommodation in Picton to join the boat trip to Motuara Island for a bird sanctuary tour en route to Ship Cove. Learn about the fascinating marine life of this area and, if we are lucky, see dolphins as well! Enjoy a short warm up walk on Motuara Island Bird Sanctuary to the lookout – this affords spectacular 360deg views of the Marlborough Sounds – and see many of New Zealand's endangered bird species. Arrive late morning at Ship Cove to begin our walk. This scenic & historic reserve was a favourite anchorage for Captain Cook during his explorations in the 1770s. Experience virgin beech forest at its best plus stunning views throughout today's walk. NB. Our visit to Motuara Island is weather dependent – this is due to the fact there are no toilets or shelter on the island.

Accommodation - Furneaux Lodge
Built early this century, Furneaux Lodge comprises the original homestead, restaurant, bar, fully self-contained chalets and upmarket studio units in a delightfully picturesque setting. Furneaux Lodge has an excellent restaurant for dinner and/or breakfasts.

Day 2 - Endeavour Inlet to Camp Bay/Punga Cove
(approx. 4 hours/12km)
Today's mainly coastal walk takes you around the inlet through regenerating native bush to the call of bellbirds, fantails and other NZ native birds. Pause at the head of the bay to learn more about antimony & the mining industry that thrived there in the 1880s. Follow the main track onwards and into Big Bay before working your way towards Camp Bay and, five minutes on from there, Punga Cove.

Accommodation - Punga Cove
Nestled amidst the native bush, Punga Cove's well-appointed individual chalets are a welcome respite. The gourmet restaurant with its impressive view caps off a perfect day and is also open for breakfasts overlooking the bay.

Day 3 - Punga Cove to Torea Saddle/Lochmara Lodge
(approx. 8 hours/22.5km)
NB. Optional boat trip available to Lochmara Lodge for non-walkers (at own cost)

A challenging day on the ridgeline between Punga Cove & Torea Saddle near Portage. Truly grand vistas abound round every corner - a wonderful reward indeed. Those who feel like a day's rest can opt for a boat ride around the bays of the Queen Charlotte Sound to Lochmara Lodge.

Accommodation - Lochmara Lodge
Set on the tranquil shores of the Queen Charlotte Sound is the Marlborough Sounds' only Wildlife Recovery & Arts Centre. Built by Marlborough locals Shayne Olsen and Louise Bright, since 1997 Lochmara Lodge has achieved national and international recognition as one of the best places to stay in New Zealand.
One aspect that has remained constant over that time is the owners' continued dedication towards art, conservation and education. This is a place where visitors can learn, interact and appreciate New Zealand's flora, fauna and art, while still offering a unique accommodation experience in beautiful ensuite units with seaviews. Set in 11 acres, the property features aviaries and enclosures with endangered species breeding programs, organic vegetable garden and orchard, educational signage, sculpture trail and art gallery. It also now has its very own fully licensed café and restaurant, where the cuisine is based on sustainability. The cuisine is simple, rustic and full of flavour, using ingredients that truly give you a taste of this beautiful environment, the Marlborough Sounds.

Day 4 - Rest Day at Lochmara Lodge
Today is your chance to rejuvenate and relax at Lochmara Lodge. We can arrange guided sea kayaking, mountain bike hire and wine walk tours for those interested. Lunch is not included today unless on an organised tour that has been pre-arranged.

Day 5 - Lochmara Lodge to Anakiwa
(approx. 7 hours/20.5km)
Farewell Lochmara Lodge and ascend to the ridgeline once again, enjoying stunning views. Open farmland and a grand native bush section to finish is a fitting finale. Today you return by boat from the Anakiwa Jetty to Picton to complete your journey.