Kepler Track 4 Day Freedom Walk - Motel Pre & Post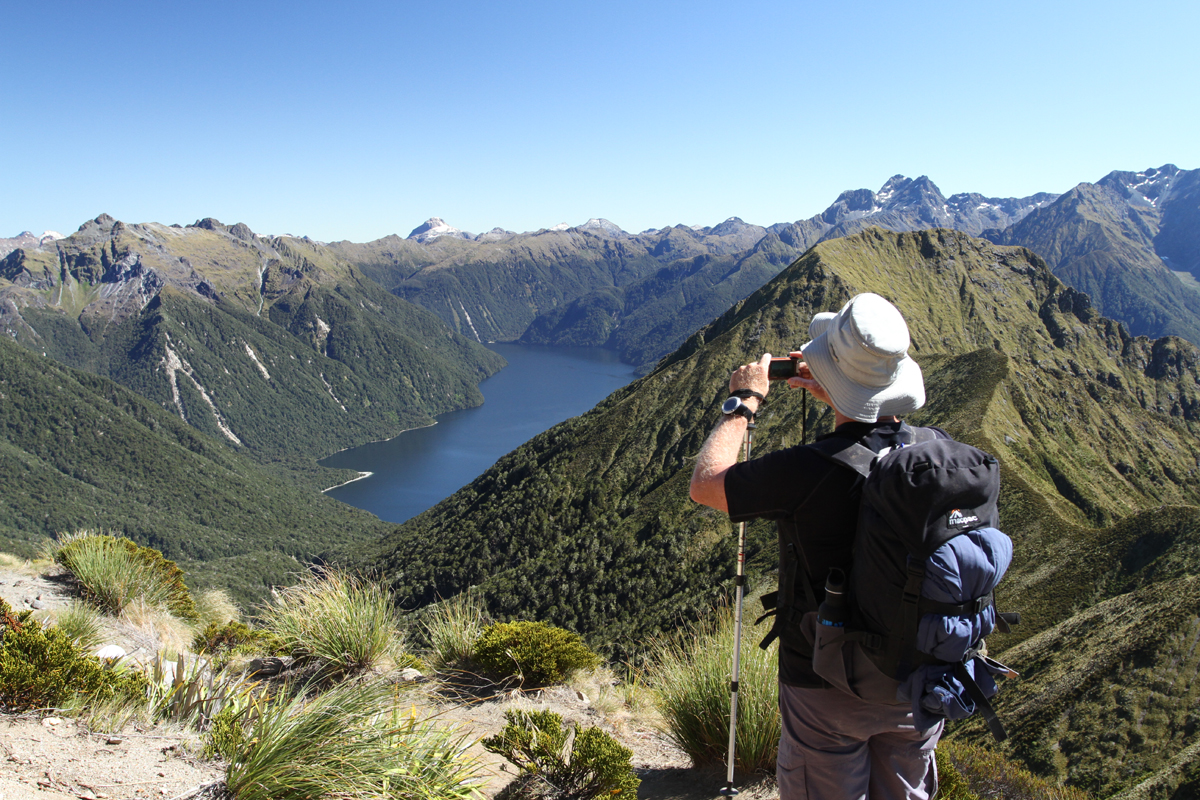 Duration: 4 Days (approx.)
Product code: Kepler4DFreedom-Motel
Please note that accommodation is in Department of Conservation huts which are pre-booked for our guests - these are basic but comfortable and must be shared with other track walkers. Clients must carry their own pack containing clothing, sleeping bag, food and cooking equipment/eating utensils. Gas is available in the huts.
Day 0 - A pre-tour briefing is conducted in Queenstown the day prior at 2pm.
Day 1 – Te Anau Wharf/Brod Bay to Luxmore Hut
(Approx. 4.5 hours/8.2km)
Travel by coach from Queenstown to Te Anau where a water taxi takes you to Brod Bay, the start of the track. Ascend through mountain and beech forests to Luxmore Hut (55 bunks) just above the tree line with stunning views over Lake Te Anau far below. Be sure to visit the nearby Luxmore Caves.
Day 2 – Luxmore Hut to Iris Burn Hut
(Approx. 5 to 6 hours/14.6km)
The track climbs gradually from the hut to a ridge just below the summit of Mount Luxmore. Be sure to take the 10 minute side trip to the summit of Mount Luxmore providing excellent views. Continue along the stunning alpine track and then descend through a series of zigzags into a hanging valley to Iris Burn Hut (50 bunks).
Day 3 – Iris Burn Hut to Moturau Hut
(Approx. 5 to 6 hours/16.2 km)
A steady hike today down through beech forest, riverside clearings and a gorge. Nearing Lake Manapouri, the track meanders through lowland beech and podocarp forest. It follows the lake shore to Moturau Hut (40 bunks), situated beside a beautiful beach, with panoramic views of Lake Manapouri.
Day 4 – Moturau Hut to Rainbow Reach/Te Anau/Queenstown
(Approx. 1.5 to 2 hours/6km)
The last day is a gentle stroll through beech forest to the swing bridge at Rainbow Reach to finish your walk. A shuttle service will take you to Te Anau where a coach will bring you back to Queenstown – time to toast your Kepler Track adventure!